It's time to Step Up. Yes, it's time to celebrate the past, and, at the same time, grow our organizations into what they were meant to be.
Our Human Resources consulting firm has always been a successful enterprise: one in which we have been proud of the services we offered clients, have a look at this company website.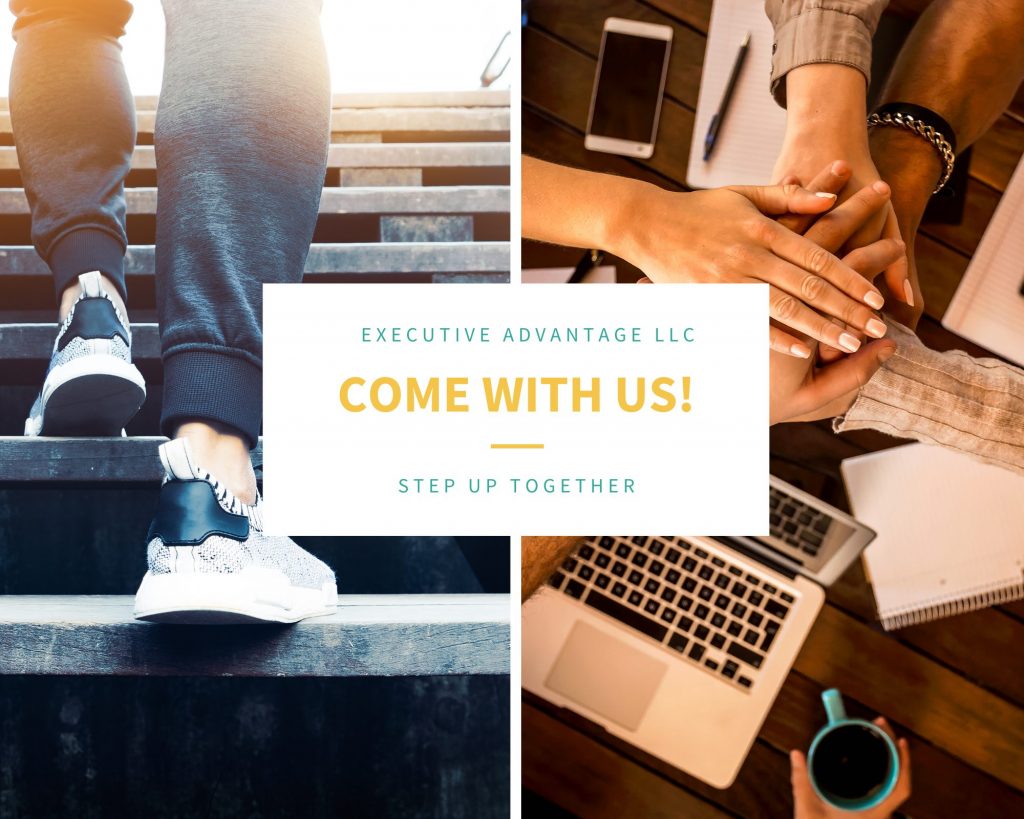 Even with all the many changes due to COVID-19, it would be easy to continue operating the same as before. After all, we've been successful. Why change?
This morning, Doris and I were reading in Psalms; and they warned us to not live solely in the past, but to take a Step Up and add new strategies which would embrace today's new requirements as well as prepare our organization for future challenges. So Executive Advantage has decided to Step Up! Hard? Yes. Challenging? Yes, but also EXCITING.
We've been talking with a number of clients and business owners who are excited about the future. They're saying it's time to add some "NEW" to their organizations.
We applaud that spirit and wanted to pass it on to our readers as a word of encouragement. So STEP UP! Drop us a note and share what's happening in your organization.
Oh yes, with the changes you're making, isn't it time to upgrade your HR system?
Send an email doris@executiveadvantagellc.com or bob@executiveadvantagellc.com.
Please fill out our contact form here