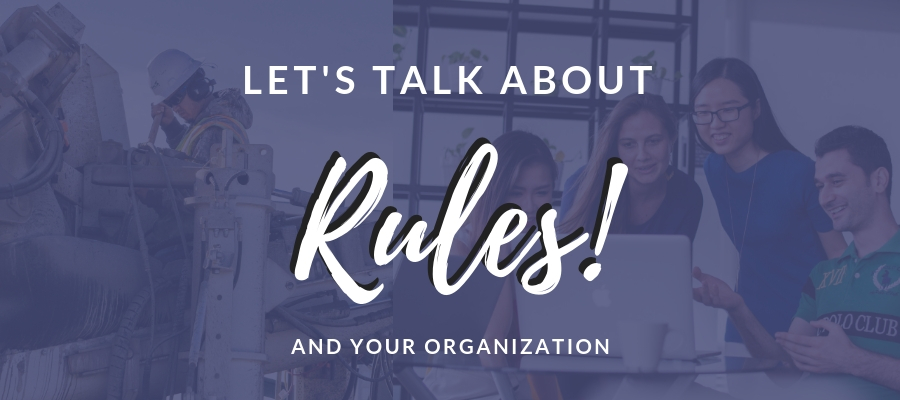 The human resources (people) side of your organization has many rules to follow. Don't bother counting, I stopped at 100… 
We have a saying at Executive Advantage, "What you don't know about what you don't know can cost you." That's why we work hard to come alongside your HR person or Office Manager to make sure your organization is following the major rules which can lead to expensive fines.  And trust me, most people are surprised to find out they're not following the major rules.
Here's a common example. One mistake on the completion of an I-9 may cost an organization can net up to several thousand dollars.  (We know of a company with 4 employees that was fined $4,000.)  What's worse an employment audit in which there is a finding, especially in the wage and hour world, can lead to extra fines by the IRS and ERISA.
What can your organization do? Well, Executive Advantage offers options that lessen the possibility of being fined for rule violations if audited by the Federal, State or local government agencies.
Option 1 – HR JumpStart
Are you a smaller organization positioning for growth?  Maybe it's time to JumpStart  through our four-session program that helps you diagnose Leadership issues, create your Recruiting and Onboarding Processes for success as well as Job Descriptions for employees. Participants may study as a member of a group or work as an individual and take the program online. Either way your HR person will still get one on one consulting time for application AND we tend to uncover issues that could be of liability.
Option 2 – HR Pathways
Are you a more established company?  Consider HR Pathways, your one year mentoring program for success. Topics include Leadership, Recruiting, Job Descriptions, Onboarding, Performance Management, Compensation,Workplace Harassment, Working with Troubled Employees, Policies & Procedures and Risk Management.
The course includes individual online study,  once a month group meetings and one-on-one coaching throughout the month.
Option 3 – HR Review
Maybe you're more concerned with liability issues. Executive Advantage conducts a comprehensive HR review of the organization's HR practices. Following the review Executive Advantage prepares a written report which includes findings and recommendations.
At that point your organization may elect to make any corrections recommended, or they may wish to engage Executive Advantage in a contract to provide professional support in addressing the recommendations and findings.
Isn't it time to add a SPHR professional on your team?
Please fill out our contact form here