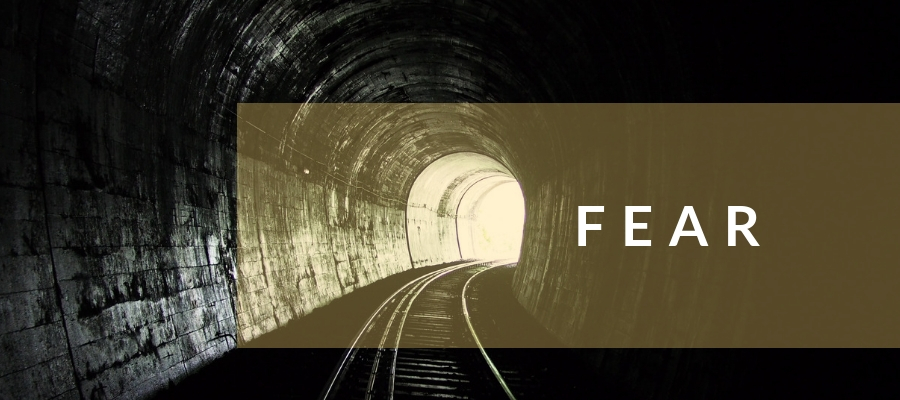 Yes it's true, Bob is over 60. Interestingly enough, he still has some of the same fears he had as a teenager. Time has not removed them, they're still there.   Here's part of his fear list – fear of failure, fear of conflict and fear of rejection. The ladies reading this article may not associate with this, but the guys will. As a teenager he'd rather be burned at stake than call a girl for a date. He remembers staring at the phone for hours before coming to the conclusion it was too late to call. Then he'd head to the refrigerator for a snack and go to bed.  
The fears of of failure, conflict and rejection, may be the strongest connection killers for many business owners, especially when they are required to point out another's performance problem or to discipline an employee for an infraction of the policies. Executive Advantage acts as Human Resources Managers for businesses that don't have HR Managers. As one might expect, we often receive requests for assistance from business owners/managers who are uncomfortable communicating sensitive information to employees. This often is because of a fear of failure, conflict and rejection. Like Bob the teenager, they too would rather be burned at the stake than discuss poor performance or other difficult situations.
What's missing? Personal courage. It takes great courage to walk into tough situations. That's just one more of the In-Charge Person's responsibilities. So as Bill Gates would say, "Life isn't fair, so get over it." However, when such situations occur, our imaginations begin to get the best of our emotions and we imagine worst case scenarios. For example, a business owner needs to discuss an attendance problem with an employee. His/her mind races through all the bad things that could happen rather than thinking how pleasant it will be when the employee begins to perform well.
Personal Courage is built on strong core values. Core values help us speak the truth in difficult times. Core values offer employees an opportunity to know we care and appreciate them.   Courage and honesty walk hand-in-hand. Without honesty there trust doesn't exist. Relationships cannot mature and deepen without honesty.  
Recently a client was so stressed because of the need to confront a major problem. It actually made this person physically sick. We asked if the problem that needed to be communicated was honest and true. It was; so we told our client that she must speak the truth with boldness and conviction, even though it was tough and gave her the following four steps to use.
Step One – Start the confrontation by saying – This is what I'm observing/seeing – and then share the details of what you see. (Example: The report has ten typos.)
Step Two – Continue with – The result of the performance/behavior/ action was – and then share the outcome of the performance. (Example: The client called and asked if we often make so many mistakes.)
Step Three – You must communicate – exactly what you want – (Example: I want the report corrected and hand delivered to the client before 4:00 p.m. this afternoon.)
Step Four – You must ask – What is your plan of action – ask the person to share his/her plan for achieving Step Three – (Example: How are you going to proceed and when will you inform me the report has been delivered?)
Did you notice there are no "You didn't do's" in steps 1, 2 and 3. There was no personal attack. These steps communicate what has happened, the result/impact of the problem, and then what the expectation. You get your point across while the individual maintains his/her dignity because you treated the person as an adult instead of a child.
Learning small techniques such as the one above can help you overcome the fear of failure, conflict and rejection and to maintain great relationships with the folks you need the most.