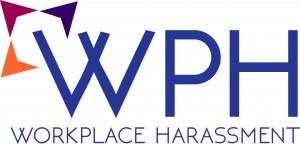 Executive Advantage assists businesses like yours with human resources concerns such as workplace harassment training and policy development and would love the opportunity to see how our new WPH Prevention Module works for your business. But first a few questions….
Are you asking the right questions about Workplace Harassment in your organization? Even more important, is there anyone really in the know?
Here's the Problem:
• Over 50% of WPH victims didn't know who to contact with a workplace harassment concern. This is an uncomfortable place to be from a legal standpoint if you're the business hit with the workplace harassment allegation.
• Over 90% of WPH incidents go unreported and the EEOC & Mo Human Rights Commission (the government agencies that enforce harassment and discrimination issues) are working aggressively to close that gap. Their goal: to see more more incidents reported!
Just think about the potential damage a WPH incident could have on your organization if the local and/or national media decide to make it an issue starring you or your company!
Are you ready to act? Consider WPH Prevention the EA way