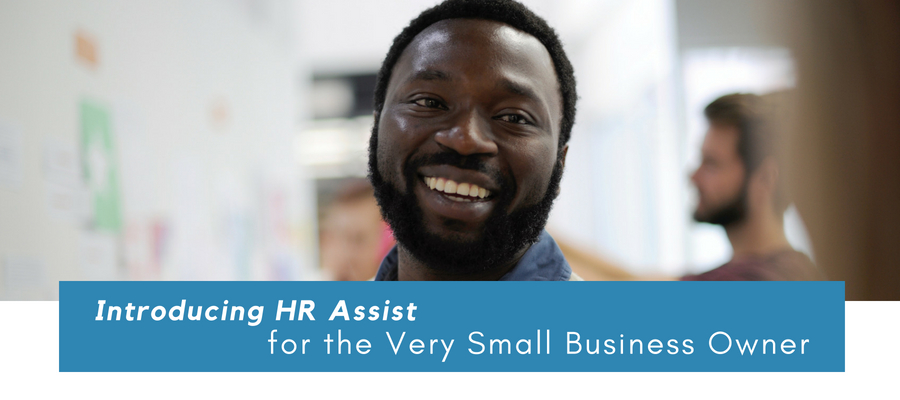 Does this sound like something you've experienced?
You have occasional HR questions, but are concerned about breaking the bank every time you ask.
You really do want to do things "right" but don't necessarily need a full-blown system like the big guys do.
Introducing Guided HR Assist, another really great HR service for the very small business owner.
What's so great? Look at some of the benefits.
-Review of your employment application (or a new one)
-Basic Onboarding Manual template with sign off forms
-Employment posters
-I-9 review (to make certain you're doing it right!)
-Monthly HR instructional on items pertinent to the very small business owner
-Regular (up to weekly) HR updates on issues in pertinent issues
-Up to 30 minutes per month HR consulting
FAQ
Q1. How much does this cost? I don't have a big budget and really only have a handful of employees.
A. $75/mth!
Q2. What if I need extra help?
We can offer those extras as well on an "as needed basis" at our regular prices (or in some cases a discount).
• HR system review
• Workshops
• HR Videos
• Employee Handbooks
• HR Templates
• Compensation Plan
• Performance Evaluation System
• Job Description Development
• Unemployment
• Recruitment
• Problem Employees
• Employee Classifications
• Leadership Development
• Workers' Compensation
• Workplace Harassment
Cost varies depending on the complexity and time required to do the consultation.
Q3. What do I get with our onboarding manual?
A. This is a great starter manual, a stripped down version of a policy manual for the very small company that offers no medical benefits and has no HIPAA compliance nor federal contracts, but that might offer workers comp and/or PTO/holidays. (If you need more, we can definitely build it out!)
Q4. Can you tell me more about the instructionals?
A. The problem for most small business owners is not the areas they know they need change, but really what they don't know about what they don't know. So, we'll choose along the way very short concise topics about items pertinent to the very small business owner. Delivery will be video, audio or short digestible blurbs.
An example of something you might not know is at the top of this page!
Q5. How do I get started?
Contact us. We'll contact you for a get acquainted conversation, and then get started.