If you're a job seeker (or a career seeker), we may have a client with an open position that fills your skill set. Read the descriptions below, and follow directions carefully to apply! You may also contact us if you have questions.
Opportunities currently (as of 06/21/21) include: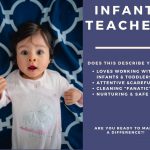 Teacher – Academy of Early Childhood Learning (Columbia, MO)
Hiring FT Infant or Toddler Teacher. Are you nurturing, clean & safe? Make a difference in the life of a child and gain valuable training and experience.  Apply NOW to AcademyCastle.com/Join-Our-Team/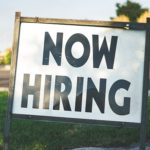 Walk Beside Trenching Laborers (Mid-MO)
If being cooped up in an office isn't for you, check us out.  JC Utility is hiring Walk Beside Trenching Laborers. Outdoor work – steady pay – great benefits!!! Call or text Doris at (573) five five four-2270 to get started.
Other Current Open Opportunities – (Missouri) 
Call or text Doris at (573) five five four-2270 to get started or fill out the form below if you're interested: 
General Laborers
CAD Drafter
Drivers
Construction