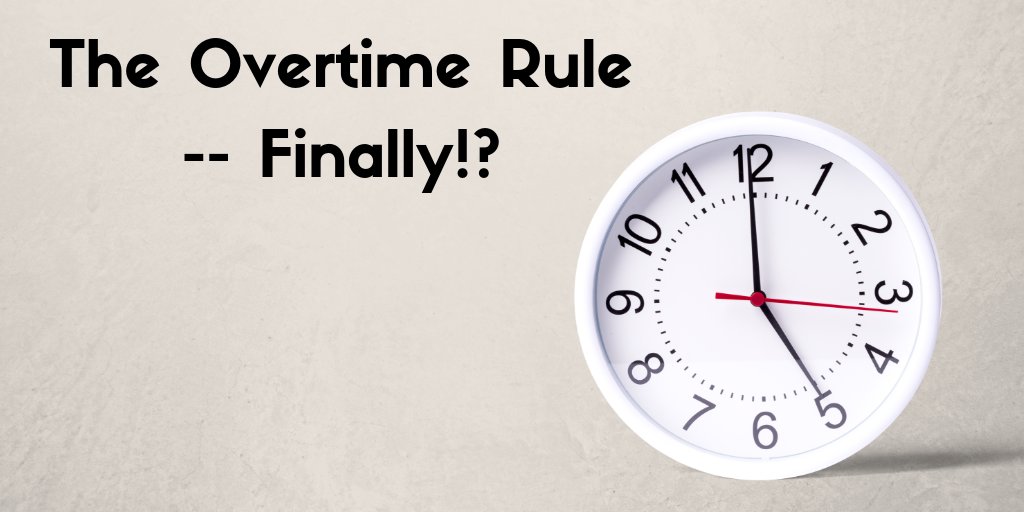 It took awhile, but the Overtime Rule change started during the Obama administration by the Department of Labor is back and has been sent to the White House for review.
What does this mean to organizations? Maybe nothing, but to many it may mean a number of their exempt classification employees which don't meet the new salary threshold will no longer be exempt personnel. They may have the same role and responsibilities, but become eligible for overtime pay when they work more than 40 hours during a work week.
What changes?  The current salary threshold for exempt employees is $23,660 per year but would change to $35,308 per year for traditional exempt duty personnel and $147,414 for reduced duties personnel (they don't fit into the management, administrative and professional classifications) if the White House approves the change. It appears President Trump is supportive of the measure and the initiative has a very good chance of becoming law.
What stays the same? The performance duties requirements for becoming an exempt employee remain the same.
As always, we will keep you updated with the latest news as things progress. We at Executive Advantage are committed to keeping our business partners and friends up-to-date with the latest HR news. Just ask.