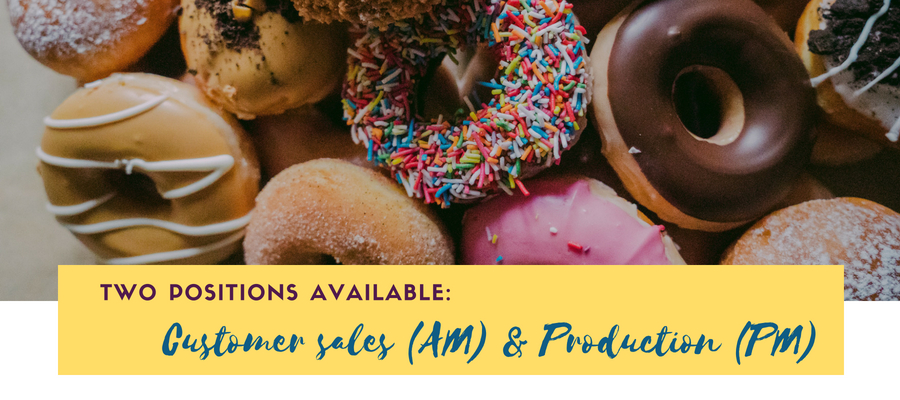 Are you interested in picking up a few weekend hours to supplement your regular job?  As of 12/20/18,  accepting applications for 1 (maybe 2) positions, so, if donuts are in your happy zone, don't hesitate…  
PRODUCTION POSITION (Donut-making!): Is this you? I get things done and get them done right. Is this you? I'm able to concentrate on the details of the job in order to get excellent results. Is this you? I'm a hard worker. If this describes you, Donut D-Light would like to interview you to become a member of its production team.    
Here's what you'll be doing (among others):
mixing dough

rolling out dough

frying donuts

filling, icing and decorating donuts

maintaining a clean workspace
It's great for the person that likes to be moving and not stuck at a desk! (This is a physical job that requires standing  the entire time.) Must be able to lift up to 70 pounds approx. 6 or 7 times during your shift. Must be able to self manage and follow exact quality control instructions. Most production positions require Class E driver's license for delivery purposes.
Positions available: Friday – Saturday; shift times vary from 5 pm to 5 am; average shift time varies each night based one the orders for the next morning! Part-time only.
Pay depends upon skill/experience.
While applying via link above is preferred, you may also fill out the application (via link above) and mail to: Executive Advantage, LLC, PO Box 30703, Columbia MO 65205-3703 or call Doris at 573 554-2270.